It is the team that makes a company what it is and defines what it can do. Our employees are critical factors in the success of this company. Our aim is characterized by personal commitment, experience and clear identification with the company's values.
We are always keen to meet people with motivation and commitment. Please send your application to career.at(at)chiesi.com.
Chiesi Pharmaceuticals GmbH received its first "Great Place to Work" certification in 2020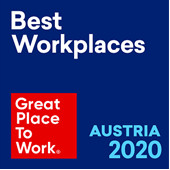 We are particularly proud that we received the "Great Place to Work" certification for the first time in 2020, and at the same time we are among the "Best Workplaces in Austria". We are a success-oriented, dynamically growing company that places its employees at the centre of its activities. Respectful and trusting cooperation, genuine team spirit, diversity and fun at work are particularly important to us. Everyone of us is different, everyone of us is Chiesi.
Diversity and Inclusion
At Chiesi Diversity & Inclusion (D&I) is part of our culture: as a certified B Corp®, we aim to further enhance an inclusive and open approach in our daily actions, ensuring the well-being of our people, openness to others, a sense of welcome and thus improving individual and team performance.
Ethnicity, sexual orientation, gender identity, socioeconomic status, age, physical abilities, religion, political views, lifestyle, and other invisible diversities represent the set of personal characteristics that make each individual unique. In Chiesi we want to give value to all these differences, so that everyone can express the best of themselves.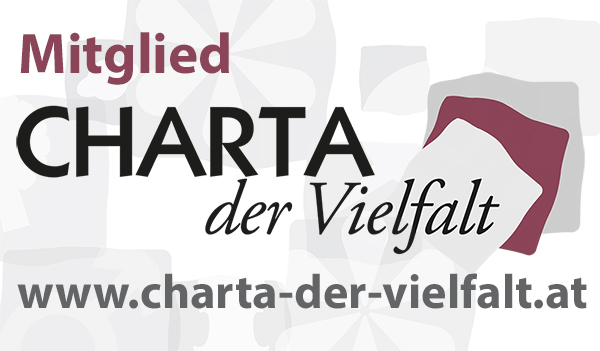 In June 2020, Chiesi Pharmaceuticals GmbH signed the Austrian Charter of Diversity ("Charta der Vielfalt") and became part of an international initiative to promote diversity in businesses and institutions. The Charter of Diversity pursues the goal of recognition, appreciation and inclusion of all members of society.
Chiesi Group is reinforcing its commitment to this approach in 2021 through the Global D&I Policy, a document adopted by the entire Group, which aims to explain the values and behaviours that the Company promotes and adopts in order to create an inclusive environment. The policy is indeed encouraging a culture based on the acceptance and the inclusiveness, the respect for all the differences, the creation of development opportunities for all our people based on their merit and their talents, the promotion of an inclusive leadership.
Because everyone of us is different, everyone of us is Chiesi.
Job opportunities
Chiesi is continually looking for new talent for opportunities in all areas of the organization. Explore our global career portal and register to receive updates and current job openings.
Visit our global career portal here.
Click here to access local job postings.
Please note that applications can only be submitted online via our career portal.